37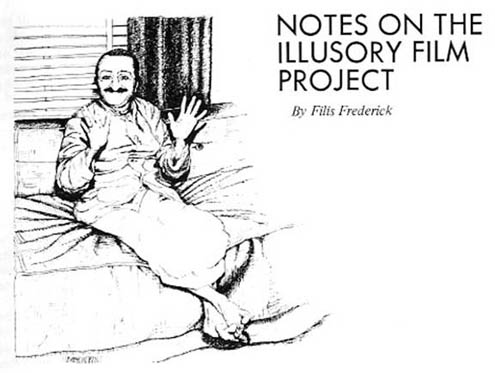 Hollywood, 1956 Drawing by Kirk Heineman
The master of illusion, Meher Baba, has always shown a marked interest in film. Often He would take His disciples, dressed in their best and at the crack of dawn, to a special movie showing at Sarosh's movie theatre in Ahmednagar. Once, in New York, a group went with Baba to two shows in one evening! I myself had the pleasure of being with Baba in 1952 at the biggest movie palace of them all ― Radio City Music Hall, New York. The show was "Charlie's Aunt" with Ray Bolger; I heard Baba chuckling at the funniest part. But, as usual, He left halfway through the film. While the conscious attention of the audience was focused on a film, Baba would work intensely on the deeper levels of mind. In fact, on the occasion mentioned, I was too excited by being in the same theatre with Baba; He sent over a message "Filis, pay attention to the film."
Asked why He attended movies, Baba once said; "I sometimes see motion pictures (mostly humorous ones) and enjoy My real state of being the eternal Producer of the vast, ever-changing, never-ending film called the universe."
In His 1932 message "On The Spiritual Potential of the Film World'' * Baba stresses the power of film as the most effective means of raising the consciousness of man and giving the masses spiritual instruction. (In fact, He said one could even attain liberation by watching Him on film!) But the power of film also can be used to destroy spiritual values too: witness today's film world relying more and more on decadent and shock themes. As Baba said, "He who stimulates the imagination of the masses can move them in any direction he chooses and there is no more powerful instrument for stimulating their imagination than the moving picture."
*Awakener, Vol. VI. No. 1 P. 3