A GREAT SOUL JOINS BABA
by Heather Nadel
Mid-morning on Meherabad Hill on 10th March, 1981, Padri and a small gathering of lovers mingled nearby Beloved Baba's Samadhi (tomb) awaiting the arrival of Mehera, Mani and the women mandali. It was a lovely, sunny day, and the atmosphere was bright with expectation, for the day marked a very special occasion - one to be cherished long in the hearts of those present. It was a day set aside at Meherabad and Meherazad to remember and to honor the whole-hearted love of Elizabeth Patterson for her Lord and Master, Avatar Meher Baba.
When the ladies arrived they had with them the lovely little urn of Elizabeth's ashes, brought from Meherazad to be placed this day in its final resting place. As they came to the Beloved's Samadhi, the urn with its garland of tuberoses was placed at Baba's feet. The Arti, Par- vardigar Prayer, and 'Beloved God' prayer were recited by all present. After of the ladies had come forward for darshan, Mani gently carried the urn out from the Samadhi to be given to Padri, who was standing beside the simple graves of some of Baba's dear women disciples. There beneath the branches of a young tree was the site chosen for dearest Elizabeth's grave. It is nearby the old shady banyan, a tree that adorned the cover of the Meher Baba Journal of which Elizabeth was editor.
The mandali and Baba-lovers gathered there, and as Mehera led all in a heartfelt call of "Avatar Meher Baba ki jai", Padri lowered the urn into the grave. The refrain from a song echoed Elizabeth's joy: "Rolling home, rolling home, rolling home across the sea; I go home to our Beloved, rolling home, dear Baba, to Thee." Mehera came forward and laid a small garland on the urn with the words, "Elizabeth is with Baba", followed by this spontaneous prayer:
Beloved Baba, we pray to you may Elizabeth be very happy in your arms always - she

has loved you most dearly and made you most happy with her love and service. Baba

darling, she is your beloved Dilruba and she is worthy of the name.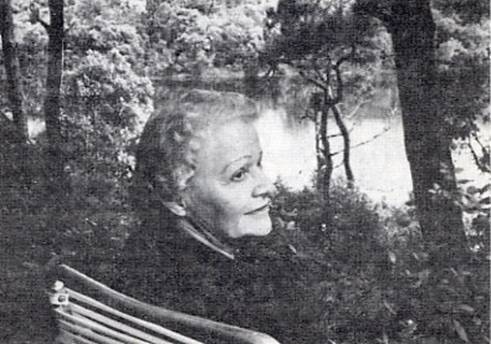 36