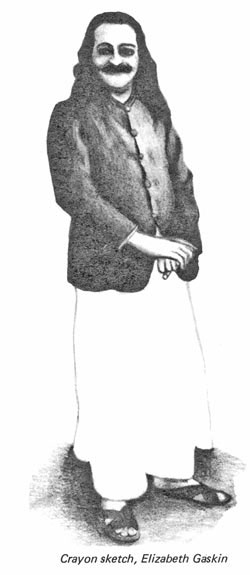 Infinite Bliss.
In short, Atman, when conscious of the gross body through (A) to (H), experiences the gross world only; when conscious of its subtle body through (I), experiences the subtle world only; when conscious of its mental body through (J), experiences the mental world only; when conscious of Self through its Self, experiences Paramatman only; and when conscious of its Self and its three vehicles, experiences the Paramatman; and through Paramatman and His Infinite Power and with the medium of the three vehicles, helps to redeem the inumerable souls caught up in the maze of gross, subtle, and mental consciousness.
In the scale of evolution up to the human form there are eight (8) gross bodies, but the species are numerous. From stone to granite, sea-weed to trees; worms, fishes, quadrupeds to human beings, there are immeasurable species. Even among human beings, there are the different types of man. Side by side with the sub-human forms, the subtle and mental bodies have not come into being as is the case with the human and its fully developed consciousness. For this very reason, it is practically impossible for the lower creation to realise or be conscious of the Paramatman state.
The eternal tendency of the Atman is to be in the Paramatman state. Let it be clearly understood that what we describe as the Ascent and Descent of Atman, has no relation to the Atman at all. That which gives the sense or feeling of going up or coming down is due to the working of consciousness only. It is due to consciousness attaching itself to the gross that the Atman, so to say, gets identified witrh the gross. For instance, the gross consciousness of the stone makes the Atman identify itself with the stone, while, in reality, the Atman is all the time in the Paramatman state.